By PAUL ZIMMERMAN / Contributing Editor
Posted: September 20th, 2013 / 11:11 AM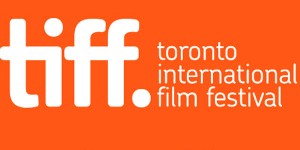 Going into the Toronto International Film Festival armed with the buzz they received at the Telluride Film Festival the two big films were GRAVITY and 12 YEARS A SLAVE. Four days later is was still just GRAVITY and 12 YEARS A SLAVE. By festival's end? You guessed it. This was in part because they're both excellent films and because Toronto has very much become a 'front loaded' festival with the first weekend being all important.
How front loaded was the festival? So much so that it was nearly a ghost town by mid week. So much so that Entertainment Weekly had their first story in print three days before the festival even ended. Three days before the winners were even announced.
What emerged from the rubble is winners, losers and something in-between so just for fun I've broken them down into buzz terms, HOT, WARM and COLD.
Part 1: THE HOT (BUZZ+CRITICAL REACTION+AUDIENCE COMMENTS)

12 YEARS A SLAVE
True tale about a 19th century African American freeman (Chiwetel Ejiorfor) who was kidnapped and sold into slavery.
CONSENSUS: Easily the most moving film of the festival it's nonetheless a rough experience. Director Steve McQueen (SHAME) gets all the gritty details right in a world so real you can practically smell it. High up on the Academy Awards predictions lists, but I suspect it's just too damned raw for the more gentile Academy members (yes, I'm taking about the four minute whipping shot/scene).
OVERHEARD: "I think I've seen a masterpiece. I think I'm going to be sick."
GRAVITY
Two-hander in space with Sandra Bullock giving the performance of her career with George Clooney along for the 3-D ride.
CONSENSUS: A film that earns it's vertigo inducing 3-D that some called the LIFE OF PI of 2013. Like PI it's a near perfect cinema experience but award givers might find it slight in hindsight. Still you can't deny director Alfonso Cuaron (CHILDREN OF MEN) has given us the most startling, immersive and game changing space adventure since 2001: A SPACE ODYSSEY.
OVERHEARD: "[Bullock) is great but I found it more like an amusement park ride than a movie."
DALLAS BUYERS CLUB
True tale set in the 1980s about a Texan redneck homophobe's redemption after he is diagnosed as HIV-positive and starts a fight with pharmaceutical companies.
CONSENSUS: Both Matthew McConaughey and Jared Leto losing weight for their roles is much more than an actor's stunt, they both do some of their best work ever. And thanks to a streamlined story it never becomes preachy or starts to resemble a made for TV movie.
OVERHEARD: "Fat, thin, fit, not fit, (McConaughey and Leto) are both still hot."
PRISONERS
Crime drama that pits a desperate survivalist (Hugh Jackman) against a well meaning cop (Jake Gyllenhaal)
CONSENSUS: A real actor's showcase with both leads showing some new subtle colors. Nice supporting cast (Viola Davis, Maria Bello, Terrence Howard and Paul Dano) made this the real actor's actor movie, not the much more ballyhooed AUGUST: OSAGE COUNTY (see below).
OVERHEARD: "I had no idea Hugh could act that crazy, I hardly recognized him."
PHILOMENA
British drama about a burnt out journalist (Steve Coogan) who follows the story of a woman (Judi Dench) who was forced to give up her son 50 years ago.
CONSENSUS: Classic film festival friendly drama. Star (Coogan) who's big in the UK but hardly known in the US, CHECK. Strong literate script with several good one liners, CHECK. Chance for a character actor to shine as a lead (Dench) CHECK.
OVERHEARD: "I never imagined such a long line for a movie that stars Judi Dench."
Next up: Part 2: THE WARM and Part 3: THE COLD
Related: 2013 Toronto International Film Festival Winners
Related:Film Festival: By the Numbers at the 38th Annual Toronto International Film Festival
AGREE? DISAGREE? LET YOUR VOICE BE HEARD – COMMENT BELOW
Follow us on Twitter at ASSIGNMENT X
Fan us on Facebook at ASSIGNMENTX
Related Posts: