By PAUL ZIMMERMAN / Contributing Editor
Posted: September 13th, 2013 / 09:24 AM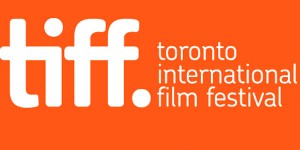 We're just past the half way point for the 38th annual Toronto International Film Festival and its time to take stock. Here's the countdown… (or is that count up?)
0: Number of personal letters Charles Dickens (Ralph Fiennes) kept from his affair with an underage girl in THE INVISIBLE WOMAN.
2: Number of big buzz films so far. GRAVITY, the 3-D space epic with Sandra Bollock and George Clooney and 12 YEARS A SLAVE starring Chiwetel Ejiofor, Michael Fassbender and Brad Pitt.
2: Number of endings there are for AUGUST: OSAGE COUNTY, the big screen adaptation of the gritty play starring Meryl Streep, Julia Roberts, Juliette Lewis, Ewa McGregor and half of Hollywood. One ending is the same as the original play by Tracy Letts and one that producer Harvey Weinstein is pushing for that was previewed to a mixed response in Toronto.
2: Number of actors with THREE films at the festival. Benedict Cumberbatch with 12 YEARS A SLAVE, AUGUST: OSAGE COUNTY and THE FIFTH ESTATE and Daniel Radcliffe with KILL YOUR DARLINGS, THE F WORD and HORNS. Or as one critic snipped, "I figure that's Cumberbatch 3, Radcliff 0."
2: Number of actresses who publicly bad mouthed their director. BLUE IS THE WARMEST COLOR stars Léa Seydoux and Adèle Exarchopoulos attended the festival but insisted their lesbian coming of age film's director Abdellatif Kechiche was a brute and a bully when they shot the film.
3: Number of years the TIFF Bell Lightbox has been open. As the permanent home and headquarters of TIFF they also regularly show films all year. The property it sits on at King and John streets was donated by Canadian director Ivan Reitman (GHOSTBUSTERS). Which also explains nearby Reitman Street.
4: Number of minutes a whipping goes on for in a single take during 12 YEARS A SLAVE.
5: Number of public cinemas in the TIFF Lightbox. Toss in 3 learning studios, 2 galleries, 1 bistro, 1 lounge and 1 restaurant and you see why it's the one stop film shop.
13.5: Number of minutes the vertigo inducing opening shot from GRAVITY goes on for.
28: Number of cinema screens used.
30: Anniversary number of years THE BIG CHILL is celebrating with a special screening and special guests from the original 1983 film.
50: Number of pounds Matthew McConaughey lost playing homophobe turned AIDS crusader in the true tale DALLAS BUYERS CLUB. Bonus: Amount co-star Jared Leto lost, 30+ (Says he stopped counting.)
70: Number of countries film's arrived from.
$79: Starting price for the live show: "Al Pacino, An Unforgettable Night, Up-Close and Personal With The Legend of Film & Stage."
366: Total number of feature films shown.
2,000: Seating for the Princess of Wales Theatre, scene of many of the premiers.
2,630: Seating for the cavernous Roy Thomson Hall, across the street from the Princess of Wales.
????: Number of fans in the street when there is a premier at both the Princess of Wales and Roy Thomson Hall.
4000: Megapixels in the 4K Christie digital projectors at most of the cinemas.
500,000+: Rough approximation of people in attendance.
Related: 2013 Toronto International Film Festival Winners
AGREE? DISAGREE? LET YOUR VOICE BE HEARD – COMMENT BELOW
Follow us on Twitter at ASSIGNMENT X
Fan us on Facebook at ASSIGNMENTX
Related Posts: