By PAUL ZIMMERMAN / Contributing Editor
Posted: September 25th, 2014 / 12:00 PM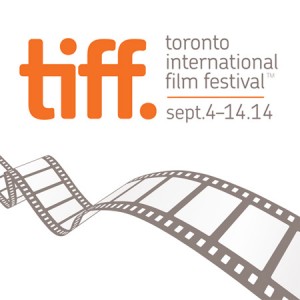 When they're good they're very good, when they're bad, whew, stand back. Here's the bottom of the barrel.
PART 3: THE COLD LIST

AMERICAN HEIST
Not all the mannered acting of Adrien Brody can save this misfire that wants to be both MEAN STREETS and THE TOWN. A miscast Hayden Christensen co-stars as Brody's step brother ex-con trying to go straight and fall back in love with his high school sweetheart (Jordana Brewster). Enter one dimensional bad guys to divide up the brothers and the girlfriend. The bank heist climax shows director Sarik Andreasyan has a certain amount of style, now he just needs a good script.
THE FACE OF AN ANGEL
Leave it to genre jumping Michael Winterbottom to not take the easy route. When he's great (24 HOUR PARTY PEOPLE, THE TRIP) he's really great. And when he stumbles (THE KILLER INSIDE ME, 9 SONGS) he really crashes and burns. This reworking of Amanda Cox murder trial in Italy focuses not on "whodunnit" but on a reporter (Daniel Bruhl who was so good in DRIVE and so annoying here), who wants to know why everyone forgot about the victim and why we can't all just get along and focus on positive things in life. I was still waiting for the plot to kick in 15 minutes before the films limped to a close.
THE COBBLER and MEN, WOMEN AND CHILDREN
Adam Sandler probably was hoping for a little PUNCH DRUNK LOVE styled critical respect by appearing in two artier films but both got slammed.
MEN is a heavy handed multi character tale about social media run amok by Jason Reitman who has clearly lost his way. Following his early successes JUNO and UP IN THE AIR with the box office bomb YOUNG ADULT and last year's misfire LABOR DAY, this one should have kids laughing all the way to the Twitter.
THE COBBLER got even more clobbered. A fable set in New York about a shoe repair man (Sandler) who discovers magic shoes (hey, I'm not making this stuff up),  was widely lambasted as the worst of the festival. A shame as director Thomas McCarthy's debut film was 2003's left field charmer THE STATION AGENT.
DISHONORABLE MENTION
The last day I was in Toronto I walked out of no less than four features in less than two hours. Battered and beaten I stumbled into musical THE LAST FIVE YEARS staring Anna Kendrick and Jeremy Jordan. Basically a two hander with the leads taking turns signing songs I lasted 30 minutes. When I went to exit I wasn't alone and the woman in front of my had a hard time opening the exit doors quickly enough. "I've GOT to get OUT of HERE!" she yelled before pausing in the lobby to shutter for a moment.
Related:2014 Toronto International Film Festival Winners
Related:2014 Toronto International Film Festival Wrap Up: Part 1 – The Hot List
Related:2014 Toronto International Film Festival Wrap Up: Part 2 – The Warm List
Follow us on Twitter at ASSIGNMENT X
Like us on Facebook at ASSIGNMENT X
Related Posts: