By PAUL ZIMMERMAN / Contributing Editor
Posted: September 19th, 2014 / 09:11 AM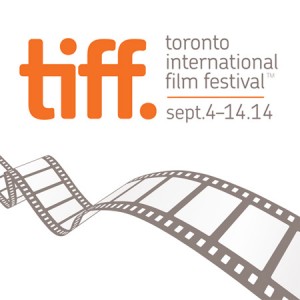 The 2014 edition of the Toronto International Film Festival will go down in history as the year of the actor. With the absence of breakout films like last years mighty duo, GRAVITY and 12 YEARS A SLAVE, critics and audiences dug deeper and ended up focusing on the actors. And I mean the actors, much more so than the usual festival stars, the directors. Several mainstream actors in search of a makeover of sorts, including Richard Gere, Reese Witherspoon, Jennifer Aniston, Chris Evans and Bill Murray appeared in smaller, grittier, character driven fare. The results were decidedly mixed. As in last year I've divided them into three neat sections; The Hot, The Warm and The Cold.
PART 1: THE HOT LIST

FOXCATCHER
Bennett Miller (MONEYBALL) turns his eye from baseball to Olympic wrestling in this festival favorite that's equal parts sports film and crime saga starring Steve Carell (sporting a huge prothesis nose) and Channing Tatum (sporting subtle acting chops we'd never thought he had). The true tale film works in mysterious ways and audiences are clearly moved by this solid effort. Look for the drama to be an awards frontrunner.
TOP FIVE
Mainstream Hollywood has never seemed to know what to do with Chris Rock's immense talent. Even in films he wrote for himself (I THINK I LOVE MY WIFE and HEAD OF STATE) he seemed confused. And to see him follow a landmark standup live show with a paltry waste of talent like GROWN UPS is near cinema crime. That all changes at last with TOP FIVE. Rock finally hits the right balance of humor, romance and stocking moments in this comedy costarring a game Rosario Dawson loosely based on a comic at the crossroads much like himself.
THE DUKE OF BURGUNDY
Recalling the horror/sexy hybrid films of 1970s era Jess Franco this is clearly not what you think it's going to be. The plot line is potentially lurid, (lesbian S&M), the style, right down to the music, lush cinematic style and credits, clearly 1970s camp. But then something strange happens, it gets funny, romantic, universal and finally surreal. I could have done without the five or six false endings but writer-director Peter Strickland's film is more than mere homage and one of the best of the fest.
TUSK
Kevin Smith has been many things, writer, director, actor, podcaster. But following a string of bombs (COP OUT anyone?) he just didn't care anymore. This horror, gab fest hybrid got his juices flowing again and he got some of his best reviews since CLERKS. Michael Parks (KILL BILL) has a slow burn ball as the mouthy madman with an animal vision (you'll see) and a certain A-list star shows up to chew up the scenery. More than one critic called it the WTF film of the year.
NIGHTCRAWLER
Jake Gyllenhaal seems to have ditched blockbuster nonsense like DAY AFTER TOMORROW and PRINCE OF PERSIA and found his métier playing intense oddballs in odd films. Following ENEMY, PRISONERS and END OF WATCH he hits cult film pay dirt with this drama of obsession and videoing crime scenes that's been called a cross between TAXI DRIVER and NETWORK. He bug-eyed batty, gets to make some manic speeches and since he did the dramatic weight loss for the part too, expect some extra attention come awards time.
Related:2014 Toronto International Film Festival Winners
Related:2014 Toronto International Film Festival Wrap Up: Part 2 – The Cold List
Related:2014 Toronto International Film Festival Wrap Up: Part 2 – The Warm List
Follow us on Twitter at ASSIGNMENT X
Like us on Facebook at ASSIGNMENT X
Related Posts: