By PAUL ZIMMERMAN / Contributing Editor
Posted: September 22nd, 2014 / 12:40 PM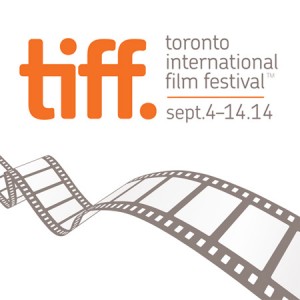 Killer cubs, hipsters, physicists and more constitute the good movies that fell short of great at the 2014 Toronto International Film Festival.
PART 2: THE WARM
WHILE WE'RE YOUNG
Film festival favorite Noah Baumbach is admittedly an acquired taste (think Waspy Woody Allen), but there is no denying he gets some of the best work out of Ben Stiller. Four years ago they worked well in GREENBERG, this time it's a tale of aging hipsters (Stiller and Naomi Watts) getting a young couple (Adam Driver and Amanda Seyfried) to show them how to be relevant again. Funny, poignant and somewhat irritating, it's just what you'd expect when these two neurotics join forces.
MANGLEHORN
Lately writer-director David Gordon Green seems to have ditched his mainstream aspirations with films like PINEAPPLE EXPRESS and YOUR HIGHNESS for smaller, more atmospheric stuff akin to his early work (GEORGE WASHINGTON). Last year he was able to do wonders for Nicolas Cage with the tiny ex-con drama JOE. This year he's doing the same job on Al Pacino with this heartfelt drama about a man trying to overcome the heartbreaking romantic trauma from 40 years ago. Welcome back and "hoo-ah" to Al.
ROSEWATER
John Stewart took time off from TV's THE DAILY SHOW WITH JON STEWART to dramatize the plight of a journalist imprisoned and beaten in Iran. Gael Garcia Bernal effectively plays Maziar Bahari who was held for 118 days in 2009 and Stewart wisely counters the heavy going with many moments of humor. The humor surprised many audience members, expect more from this first time director.
THE THEORY OF EVERYTHING
Eddie Redmayne (LES MISERABLES) plays Stephen Hawking and Felicity Jones (LIKE CRAZY) his wife Jane in this drama about the legendary physicist's early days. Hollywood loves stories about overcoming adversary, so look for some awards love for this superbly acted, stylish bio-pic by James Marsh who's best known for evocative documentaries like PROJECT NIM and MAN ON WIRE.
CUB (WELP)
The midnight movie is alive and well in this Belgium horror tale that's kind of a Boy Scouts version of FRIDAY THE 13th with a healthy dose of LORD OF THE FLIES thrown in for nasty measure. First time director Jona Govaerts neatly merge the screams with dark laughter. Of course, this being a midnight movie selection it also tests the audience's gross out level, so when they put a dog in a bag and beat it with sticks there were several walk outs.
Related:2014 Toronto International Film Festival Winners
Related:2014 Toronto International Film Festival Wrap Up: Part 2 – The Cold List
Related:2014 Toronto Internation Film Festival Wrap Up: Part 1 – The Hot List
Follow us on Twitter at ASSIGNMENT X
Like us on Facebook at ASSIGNMENT X
Related Posts: