By PETER BROWN / Associate Editor
Posted: September 28th, 2016 / 09:40 PM
Hi again, the POP SHOW PODCAST starring Anthony C. Ferrante is back after a bit of a hiatus which Anthony talks about in the podcast.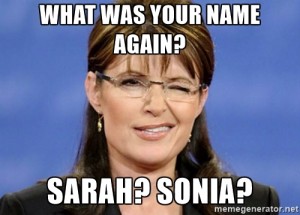 As usual, Anthony has a bit of trouble staying on topic and we end up delving deep into the realm of fast food joints and the latest incarnations they are doing to attract customers. Ryan Mitchelle also has been off for an extended hiatus and his opening to the podcast shows a bit of rust as he mistakenly refers to Sonia Mansfield as "Sarah" something we won't let him forget the entire podcast (maybe ever?).
Eventually, we talk about some of the new TV shows that have come out this fall on network and cable including THE GOOD PLACE and DESIGNATED SURVIVOR. We also, begrudgingly, talk about the presidential debates that took place this week where Sonia and I try our best to give our Donald Trump impersonations.
So check it out and enjoy, it is rather funny if I do say so myself. Follow us on Twitter: Anthony (@acferrante), Sonia (@TheSoniaShow), Chris (@JettJergens), Peter (@PeterBrownAX)
Related: POP SHOW PODCAST – Episode 30: Summer Olympics 
Related: POP SHOW PODCAST – Episode 29: Summer Movies review 
Related: POP SHOW PODCAST – Episode 28: SHARKNADO 4 music 
Related: POP SHOW PODCAST – Episode 27: POKEMON GO and SHARKNADO 4
Related: POP SHOW PODCAST – Episode 26:  Interview with SHARKNADO 4 star Caroline Williams
Related: POP SHOW PODCAST – Episode 25:  Interview with SHARKNADO 4 star Masiela Lusha
Related: POP SHOW PODCAST – Episode 24: X-MEN APOCALYPSE review
Related: POP SHOW PODCAST – Episode 23: GAME OF THRONES mid-season review
Related: POP SHOW PODCAST – Episode 22: CIVIL WAR Review 
Related: POP SHOW PODCAST – Episode 21: ZOOMBIES cast and director inteview
Related: POP SHOW PODCAST – Episode 20: GAME OF THRONES Returns 
Related: POP SHOW PODCAST – Episode 19: Random thoughts from Anthony's brain 
Follow us on Twitter at ASSIGNMENT X
Like us on Facebook at ASSIGNMENT X
Related Posts: