By PAUL ZIMMERMAN / Contributing Editor
Posted: September 25th, 2013 / 07:28 AM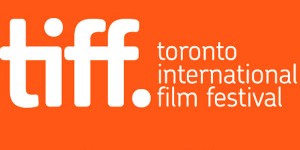 With more than 300 films to choose from during the Toronto Film Festival a great deal of planning and luck figure equally into the mix. The best is when you give up on one film and just randomly drop into another screening. Here's my four happy accidents of 2013 after I ran (nearly) screaming from several films that will remain nameless including a 3-D mountain climbing Australian documentary and a dreary drugs-are-bad drama set in the early 1980s.
WE ARE THE BEST
Being an APR (Aging Punk Rocker) it's always nice to see the punk spirit lives, especially in foreign films. Set in 1982 WE ARE THE BEST is the Stockholm based drama about three female teen outcasts who form a garage band. Director Lukas Moodysson (SHOW ME LOVE, MAMMOTH) usually forges deadly serious films so the irreverent tone here is a welcome respite. Expect to see all three stars in future productions, the trio of newcomers to bookmark are Mira Barkhammar, Mira Grosin and Liv Lemoyne.
OPERATION CONGO
Did American TV evangelist Pat Robertson really pretend to help the victims of the Rwandan genocide to in fact create a diamond mine? Directors David Turner and Lara Zizic coolly and methodically make a damned convincing argument that he used his "Operation Blessing International" airlift as cover for just that in the Democratic Republic of Congo. The film that will have your blood boiling while you'll want to help to remove tax exempt status from charlatans like Robertson and his ilk.
A PLACE IN HEAVEN
Since the 1980s TIFF has boldly shined a light on complicated films from troubled, controversial lands. Iran. Korea. Argentina. Palestine. In A PLACE IN HEAVEN Israeli writer-director Yossi Madmoni goes for a sweeping epic. A decades spanning drama we're challenged to examine preconceived notions about family, the afterlife, food, love, hate, war and then some. Rotem Zisman-Cohen smolders as the earthy heart of the piece and Alon Aboutboul seems to carry the weight of the world in just his eyes.
GUN CRAZY
I had really wanted to see Alex de la Iglesia's WITCHING AND BITCHING as I'd loved his whacked out 2010 bizarre opus THE LAST CIRCUS. But when they moved the screening back three days I wandered of the TIFF Lightbox cinema to see the remastered 1950s film noir classic GUN CRAZY presented by French director Bertrand Tavernier ('ROUND MIDNIGHT).
Tavernier, who knows a thing or two about noir (including 1981's COUP DE TORCHON, his reworking of Jim Thompson's novel POP. 1280), went on and on so long nervous glances were shot back in forth by the other presenters on stage and the theater managers. Before he left he reminded us what a singular masterpiece GUN CRAZY is, how uniquely visual director Joseph H. Lewis was and to remember it was all about claustrophobia and a criminal who's life is closing in around him.
I'd seen the film on fuzzy VHS and own the pristine DVD but there's no substitute for seeing it on the big screen. As it makes its way around the country to select cities check it out. And how some scenes inform Martin Scorsese films (he's a big fan and studied the famous single take bank robbery scene) and how much Arthur Penn's BONNIE AND CLYDE borrows bank robbery staging, sexual obsession and details right down to the beret Peggy Cummins wears in CRAZY and Faye Dunaway wears as Bonnie.
Lesson learned: Go thinking you're going to see one film and then be ready to discover a better one.
Related: Toronto International Film Festival  Travel Tips
Related: Toronto International Film Festival Wrap Up: Part 1 – The Hot
Related: Toronto International Film Festival Wrap Up: Part 2 – The Warm
Related: Toronto International Film Festival Wrap Up: Part 3 – The Cold

Related: 2013 Toronto International Film Festival Winners
Related:Film Festival: By the Numbers at the 38th Annual Toronto International Film Festival
AGREE? DISAGREE? LET YOUR VOICE BE HEARD – COMMENT BELOW
Follow us on Twitter at ASSIGNMENT X
Fan us on Facebook at ASSIGNMENTX
Related Posts: