By PAUL ZIMMERMAN / Contributing Editor
Posted: June 20th, 2016 / 06:01 PM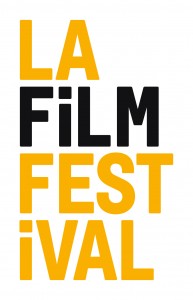 1) The new venue.
Once upon a time the LAFF was in Hollywood. The it was in Westwood next to the UCLA campus. Then it was in the LA LIVE center downtown. All three areas managed to dwarf what was going on around it. In Hollywood it didn't stick out enough from usual Hollywood goings on. At UCLA film goers were over run by campus dwellers (even though it was during Summer break). At LA LIVE it looked like it had been dropped into some Blade Runner-esque hybrid of LA and Tokyo with some sports championship or pop concert running circles around it. This year the new location is Culver City and the ArcLight Cinemas. Not too big, not too small, it's just right. You can walk everywhere and it fits into and not over the buzzing but doable downtown.
2) Parking.
Once a nightmare at ALL the previous venues it's now a joy. Using part of the adjacent Culver Studios it was close, easy and here's the real LA story, cheap. $2 all day. Sounds silly, but after the past struggles, (which included tickets, overfull lots and even getting towed once), a revelation. After you exit the garage you were able to stroll past old Culver City backlot. Unlike the adjacent glass and steel Sony lot one gets a real sense of the history. The bungalows and production offices date back to the 1930s where everything from CITIZEN KANE to RAGING BULL was shot.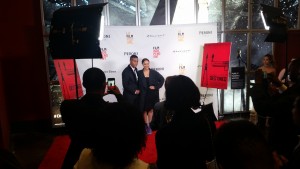 3) The theaters.
In past incarnations of the festival Hollywood was too big, UCLA too scattered, LA LIVE too loud and sprawling. The Culver City ArcLight Cinemas were like Goldilocks says, Just Right. Due to a Culver City ordinance that prevents over development the theaters are modest by ArcLight standards but perfect for a film festival of this scope. When they needed big opening and closing night venues they went off site and used ArcLight's Cinema Dome. When they wanted to prove they aren't just art snobs they showed THE CONJURING 2 at the Chinese Theatre IMAX.
4) The docs.
Like years past they mixed in a few mainstream hits, some cutting edge dramas and events aplenty but the real discovery was the documentaries (more about them later).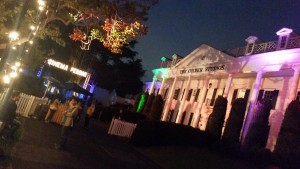 5) The city vibe.
As I've mentioned Culver City is both foot friendly and laid back. So that meant the funky/historic Culver Hotel was ideal as a festival center and cozy enough for the Coffee Talks meetings that included top directors, actors, documentarians and screenwriters.
6) They get that TV is to be embraced and not ignored.
I know some grizzled indie film vets that now actually prefer the small screen offerings to the festival grind of search and discover. I contend both have their considerable merits. LAFF featured a nifty night at LA County Museum of Art where the revelatory THE PEOPLE V. O.J. SIMPSON's final episode was screened and then the filmmakers took the stage for a unique Q&A. There was also a free screening of ESPN and Eva Longoria's VERSUS, a new short-film documentary series. This IS television new golden age and it's no coincidence that many of the shows are being created by indie vets (yes, Lodge Kerrigan and THE GIRLFRIEND EXPERIENCE, I'm looking at you).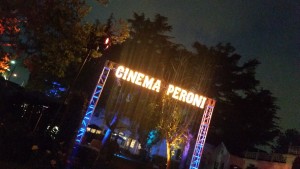 7) The filmmaker's lounge.
They finally got the lounge right.
In Hollywood it was cold. In UCLA it was a snooze. In LA LIVE it was atop a noisy parking garage in a tent. They've kept some of the tents but now it's on a grassy knoll that backs up to the Culver City Studio's historic 1918 Mansion building. Meaning you could mingle with the filmmakers late into the night while sipping complimentary Perone and Maker's Mark just spitting distance from the back lot where KING KONG ruled Skull Island (1933) and they burnt down Atlanta in GONE WITH THE WIND (1939). Like the parking lot praise, this may sound trivial but in covering a film festival I'm reminded of an entertainment journalist who said, "Anyone can just go to screenings, the real stories happen at places like the lounges and local bars and restaurants."
8) The free screenings.
Can't afford a badge? Not in the media? You're not shut out from the film festival experience completely. You could buy individual tickets for film and there were some fun open to the public free screenings. Like GHOSTBUSTERS, INDEPENDENCE DAY and SHREK. Best part? It was outdoors at the mammoth FIGat7TH, downtown LA's premiere shopping and dining area, located, you guessed it, at 7th Street and Figueroa.
Related Posts: