By PAUL ZIMMERMAN
Posted: June 19th, 2015 / 02:16 PM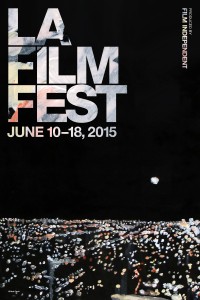 NOTE: As a film festival draws to a close I usually try to talk up as many films as possible. This year I'm trying something different, just three films, a horror comedy (THE FINAL GIRLS), a documentary (CAN YOU DIG THIS) and a teen comedy/drama (SEOUL SEARCHING). They have little to nothing in common but collectively speak to the state of indie film circa 2015.
Films can do many things; entertain, illuminate and if they're really clever, educate. CAN YOU DIG THIS does all of the above. This documentary about the urban gardening revolution taking place in South Central LA, an area generally considered the largest food desert in the USA.
South Central, with its crushing poverty and gang violence is also known for have few grocery stores and a multitude of fast food. So why not get back to the earth and grow your own? Because up until four years ago it was illegal to grow food in the city owned land between your sidewalk and the street. One man fought to change such odd rules and is one of the heroes of CAN YOU DIG THIS.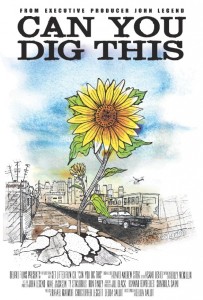 For just over a year actress and first time documentarian Delila Vallot followed the trajectory of that hero and four other 'gangster gardeners' as planting fruits and vegetables changed their lives. Some found themselves returning to prison and other bad habits while one became a global superstar.
I'm not going to say what happen to who, that would spoil the inherent human drama on tap in this deceptively moving film. I will add that Vallot starts local and ends global. This is filmmaker who's also (like many of her subjects), at heart a crusader. She doesn't forget to entertain but she's out to inform and inspire.
When Vallot took the stage after a screening with two of her co-stars (a season gardener and reluctant spokesperson for the movement and a shy little girl who could only mouth single word answers to questions from the audience), she spoke not only of the food crisis in poor areas of LA but in the entire world. This group wants a grass roots (so to speak) revolution and they suggesting a world sea change one seed at a time.
To that end they suggest you just get out there and "grow some shit." Put a seed in a pot or even in a coffee cup. The film is super low budget but thanks to singer John Legend lending his name to the project some worldwide press has taken notice.
Related: L.A. Film Fest – The Winners and Grant Recipients
Related: L.A. Film Fest – Part 3 – The Game Changer
Related: L.A. Film Fest – Part 1 – The Entertainer
Related Posts: