By PETER BROWN / Contributing Editor
Posted: April 2nd, 2011 / 03:36 PM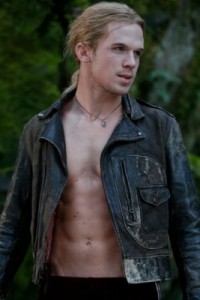 While promoting his new action-horror film PRIEST about a warrior priest who takes down a world overrun with vampires, TWILIGHT and NEW MOON star Cam Gigandet says his new movie features bloodsuckers who could take down any other movie vampire if necessary.
"These vampires aren't like anything else you've seen before," says Gigandet. "They are monsters. They are bad ass. And they can take on any of these other genre of vampires and snap them like that [snaps fingers]."
PRIEST about a warrior priest who wipes out vampires opens May 13 in 3D.
CLICK HERE to check out all of ASSIGNMENT X's WONDERCON news and you can also follow our coverage on TWITTER by CLICKING HERE.
Related Posts: