By CARL CORTEZ / Contributing Editor
Posted: December 22nd, 2010 / 04:57 PM
Like ALVIN AND THE CHIPMUNKS and YOGI BEAR, another beloved animation franchise is getting the live action/CGI treatment with THE SMURFS.
Opening August 3, 2011, the film takes the Smurfs from their safe little village to the mean streets of New York (and our reality). Gargamel is obviously behind it all.
Check out the first look image below – and the trailer to the left.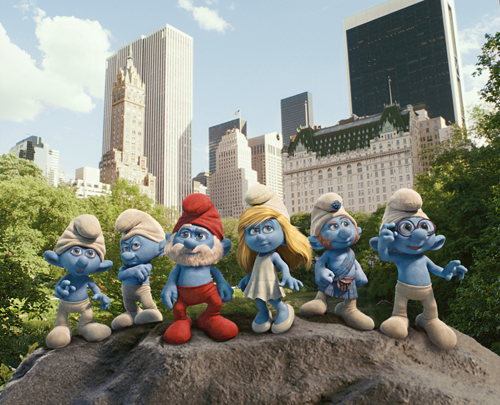 Related Posts: