By The Editors of ASSIGNMENT X
Posted: December 16th, 2010 / 10:49 AM
It smells like the holidays again, from the earthy aroma of fresh cut Christmas Trees to the sweaty scent of desperation the hard times have brought on to many hard-working people.
However, one thing you can't escape (whether you're rich or poor), is the gift of, well, giving. And we here at ASSIGNMENT X have compiled a bunch of nifty lists of expensive (and not so expensive) gifts that would be perfect for your geek-tastic, pop culture savvy recipient (or more likely a guide to the things that you may want to ask Santa for yourself).
So without further ado, welcome to ASSIGNMENT X's 2010 Holiday Gift Guide.
THE BLU-RAY MOVIE SPECIAL EDITION list


ALIEN ANTHOLOGY
Suggested Retail Price: $139.99
What is It? All four ALIEN films in both their original theatrical cuts and the special edition versions are here – much like the 2003 DVD incarnation of this set.
Cool Yule Factor: Improved navigation (thank you Blu-ray) and just about every single featurette, interview and bonus feature you could ever want. The only thing missing in this set is the two ALIEN VS. PREDATOR films, but did you really want thus mucking up a pretty exceptional four-movie combo pack?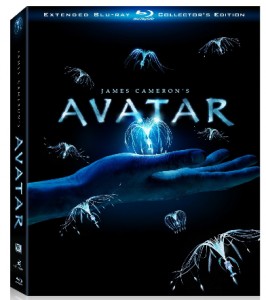 CLICK HERE to purchase
AVATAR – Special Edition
Suggested Retail Price: $54.99
What is It? For the losers who went out and bought the no-frills DVD or Blu-ray earlier this year comes the special edition cut featuring 16 additional minutes of new footage incorporated into the film (including an alternate earth opening).
Cool Yule Factor: On the bonus disc is 45 minutes of additional deleted scenes and an exhaustive making of that spans the movie from inception to completion. This is the end-all, be-all set (that is, until the 3-D home video version arrives with more bells and whistles).
CLICK HERE to purchase
BACK TO THE FUTURE TRILOGY
Suggested Retail Price: $79.98
What is It? Finally arriving on Blu-ray is one of the greatest time travel movies of all time featuring a Delorean and Michael J. Fox who goes back in time to when his parents were in high school and inadvertantly has his mother falling in love with him. The movie is hilarious, the sentiments timeless and the performances perfect. It was followed by two back-to-back sequels that were great companion pieces to the original.
Cool Yule Factor: Many of the special features from the DVD set are included, but even more work has been put into new supplemental features including never-before-scene footage of Eric Stoltz as the original Marty McFly (he was fired after five weeks of shooting). The added bonus though is the truly brilliant remastering. You can tell the difference here and all three movies have never looked better.
CLICK HERE to purchase
FANTASIA/FANTASIA 2000 special edition
Suggested Retail Price: $49.99
What is It? Mixing classical music and varied animation styles were at the forefront of both the 1940 FANTASIA and the 60th Anniversary Edition FANTASIA 2000 and now they're compiled on Blu-ray together for the very first time. Both versions include the classic SORCERER'S APPRENTICE short featuring Mickey Mouse.
Cool Yule Factor: Both films have been restored and packaged with bonus features, while the  2003 Academy Award nominated short DESTINO appears as a bonus feature on the FANTASIA 2000 disc which began life in 1945 as a collaboration between Walt Disney and painter Salvador Dali. It was shelved only to be resurrected and completed almost 57 years later.
CLICK HERE to purchase


THE GOONIES Special Edition
Suggested Retail Price: $49.99
What is It? The classic 1985 film about a group of kids searching for treasure in order to save their houses and town is about as delightfully weird and strange as they come.
Cool Yule Factor: This Blu-ray set takes the cake for offering up enhanced picture, great special features, a reproduction of the original tie-in magazine and a brand new board game. The Goonies 'R "good enough" and more.
CLICK HERE to purchase
CLICK HERE for the COMPLETE 2010 ASSIGNMENT X HOLIDAY GIFT GUIDE
Related Posts: